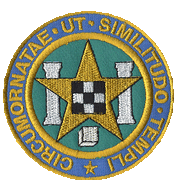 The Royal Masonic School for Girls is an independent school in Rickmansworth, England, with both day and boarding pupils. The school was instituted in 1788, with the aim of maintaining the daughters of indigent Freemasons, unable through death, illness, or incapacitation to support their families. Today, the school accepts the children of both masons and non-masons.
It began in 1789 with fifteen pupils and a Matron in Somers Town, St Pancras, Middlesex. During its history, the school has moved between premises three times, twice within London and finally in 1934 to Rickmansworth in Hertfordshire, where it still is today.
The school occupies a 316 acre site in Rickmansworth Park. It is a day school for girls 4-18, a boarding school for girls 7-18 and since 2009 also a nursery for boys and girls aged 2–4.
Wendy Richard - still using her birth name of Emerton - attended the Royal Masonic School prior to joining the Italia Conti Academy at the age of 15.[1]